Chair connectors for Banqueting and Conference chairs tested at TÜV Rheinland and Efectis Group European Safety Norm EN 14703
Why link according to this EN 14703 European standard?
If in case of panic situations the conference chairs must remain linked to prevent piling up and blocking exits.
In that case the conference chairs are dangerous obstacles and people can be injured or become trapped.
The official way is linking according the EN 14703 European standard.
That way your linking your chairs in the safest way.
In case of emergency this is optimally safe for al your guests.
For you as a hall manager it prevents from the risk of liability and claims.
The glass-fibre reinforced plastic chair connectors are tested at TÜV Rheinland and Efectis Group according to EU standard EN 14703 Furniture Links for non-domestic seating linked together in a row and has undergone extremely strenuous testing.
The Chairlink chair connectors awarded Efectis Group and TÜV Rheinland certification, so you can rely on the Chairlink chair connectors are very safe for your guests.
The chairlink connectors are fitting on hundreds of models.
For tube frames, wooden frames and reinforced polypropylene frames.
TÜV geprüft r

eihenverbinder für Bankettstühle, Stapelstühle und Konferenzstühle Getestet TÜV Rheinland und Efectis Group Europa norm DIN 14703
Die sorgen für Ordnung. Mit unseren kunststoff Reihenverbindern lassen sich ihre Bankettstühle, Stapelstühle und Konferenzstühle schnell und einfach verbinden und somit zu stabilen und festen Reihen vereinen. In dieser Kategorie können Sie verschiedene Ausführungen der Reihenverbinder gunstig kaufen Dabei haben wir genug Auswahl, um die verschiedensten Stuhlmodelle verbinden zu können.
Warum Verbinden?
Zur Sicherheit der Besucher einer Veranstaltung müssen die Stühle miteinander verbunden sein um so, auch bei Brand, ein schnelles Verlassen des Raumes zu ermöglichen.
ZertifikateTÜV Rheinland DIN 14703 Möbel-Verbindungselemente für Reihenbestuhlung
Zertifikate Efectis Group EN 14703
Schnelle verbindung zweier Bankettstühle, Stapelstühle, Klappstühle und Konferenzstühle
TÜV Rheinland Zertifikate sind auf Anfrage erhältlich.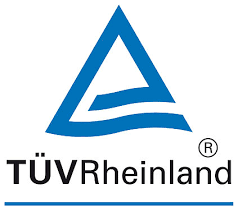 About TÜV Rheinland:
TÜV Rheinland is a leading global technical service group which, since it was founded in 1872, has developed from a regional testing organisation into an internationally leading test service provider.
Today, the company is active with its own companies in 69 countries worldwide: for quality and safety of constantly new technologies in ever new markets.
In 2006, TNO (Netherlands organisation for applied scientific research) and CTICM (French scientific and technical center for steel respective fire-related activities-representing more than 60 years experience-into a single organisation, Efectis.
Efectis Group and TÜV Rheinland are major players in fire science and covers all fire expertise in testing and modeling, certification and inspection around the world.
You can download the certificates on the chairlinkwebshop homepage.
Reference: Wynn Palace Macau